KALAHA 当电音巧遇非洲爵士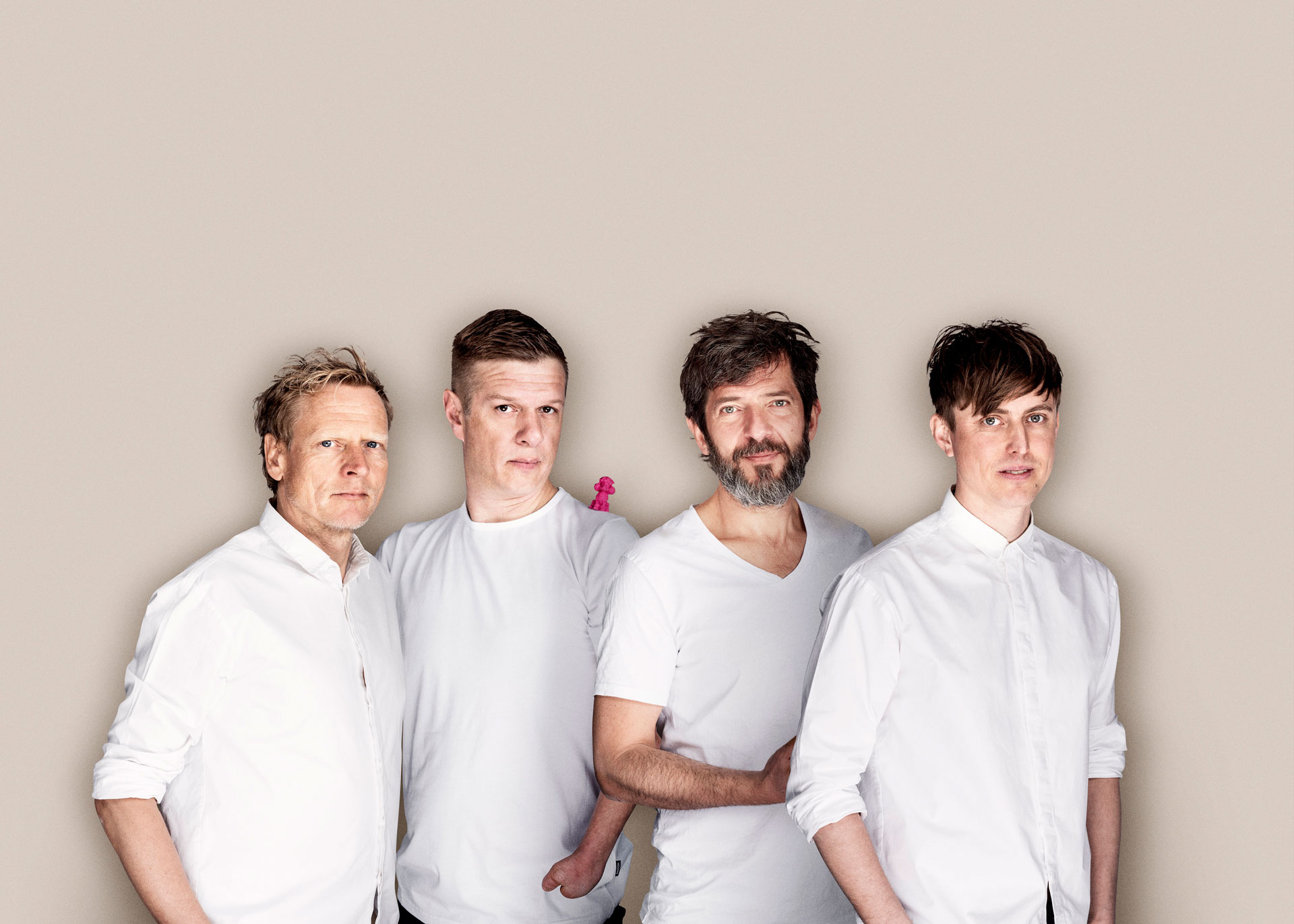 丹麦超级组合KALAHA-电音和非洲爵士的碰撞出的音乐新纪元
"

扑面而来的热带风情

"  - Gilles Peterson / BBC Radio 6 Music
当两位著名丹麦电音制作人遇到两位最令人兴奋的爵士艺术家,什么样的旋律会被创造出来?

这个问题在 Strøm Festival (丹麦最红电音音乐节)主办方的脑海中闪过,斯堪的纳维亚电音先驱–早已蜚声海外的Rumpistol和Spejderrobot以及吉他手 Niclas Knudsen,鼓手兼打击乐手Emil de Waal一同给出了答案。这四个之前互不相识的音乐人,仅仅经过了短时间的彩排就成功登上演出舞台,并创造了KALAHA,不得不说这是一次勇敢的实验性尝试。
随意却极富感染力的首次场演出也造就了KALAHA的首张专辑Hahaha,这张专辑汲取了多种音乐的灵感,比如西非民谣,电音锐舞(rave),即兴爵士,所有元素创造了最完美的结合,爆棚的能量和情感,让听众们的感官都随之舞蹈。
网络音乐杂志earmilk.com给予了他们最高的评价:
'KALAHA

能把听众们带进一个新的世界。'
KALAHA独特又具有代表性的旋律加上出色的演奏技艺,让他们接连发布的四张专辑张张都让人们的耳朵欲罢不能。他们毫无疑问的不仅在唱片界获得很高的声誉,也获得了众多丹麦音乐奖提名,同时也在欧洲广播电台的歌单上占了一席之地。
知名

DJ

,

BBC

主持人

Gilles Peterson

这样评价专辑

"Masala": 
'

又一阵热带风情,你可以从旋律中听出非洲

Lo-fi

风格的影响贯穿了整张专辑。

'
不管出多少张唱片,KALAHA生于舞台,现场表演总可以将他们的音乐推向一个更高的境界。在超过80场演出里,KALAHA已经创造了一种只属于他们的氛围,能轻而易举将现场气氛推向高潮,让每个听众都随着爵士的节奏尽情舞蹈。
'KALAHA-Live at Copenhagen Jazzhouse' 在腾讯视频可播放(前往腾讯视频)/
'KALAHA-Live at Copenhagen Jazzhouse' is also available on QQ video.
---
KALAHA DISCOGRAPHY/  KALAHA专辑列表
"Hahaha" (Digital Album/Rump Recordings, 2014)
"Quarquaba" (Digital EP/Rump Recordings, 2016)
"Wahwahwah" (Digital EP/Rump Recordings, 2016)
"Masala" (LP+CD Album/Rump Recordings, 2016)
KALAHA VIDEOS/  KALAHA视频列表(QQ video 腾讯视频)
Kalaha "Tippi Tabu" video: https://v.qq.com/x/page/t0518nvmhcc.html
Kalaha Live at Jazzhouse: https://v.qq.com/x/page/a05184hssxv.html
Kalaha "BWW" video: https://v.qq.com/x/page/b051875x8dw.html
KALAHA LINKS/  KALAHA官方网站
www.kalahamusic.dk
---
What kind of music would emerge if you combined a pair of renowned Danish electronic producers with two of the most exciting jazz musicians around?
This was the question in the minds of the Copenhagen Strøm Festival curators. The answer? It arrived in the form of Scandinavian electro pioneers Rumpistol and Spejderrobot—two prominent characters with a reputation well beyond their home countries—along with guitarist Niclas Knudsen and drummer/percussionist Emil de Waal. These four talented strangers, introduced with minimal rehearsal time, were brought together and launched onstage, and KALAHA was born. A daring experiment to say the least.
From the spontaneous and infectious magic of their first show came their critically acclaimed debut album "Hahaha", the sound taking its inspiration in equal parts from West-African funk, electro rave and jazz improvisation, standing up as best possible blending of musical worlds—highly energetic and expressive, triggering the listener to dance with the head just as much as the heart.
Online Music Magazine Earmilk.com says it best with its statement: "KALAHA transport fans into another world"
Their four releases to date have proved to be captivating experiences, epitomized by their distinctive sound design as well as the outstanding instrumental contributions of the protagonists. It comes as no surprise that their albums not only gather constant acclaim in among vinyl connoisseurs, but have also brought KALAHA numerous Danish Music Awards nominations as well as a place on the playlists of European radio stations.
The renowned DJ and BBC host Gilles Peterson has said the following about the album "Masala": "Very tropical again! You can hear that African lo-fi influence on the whole album"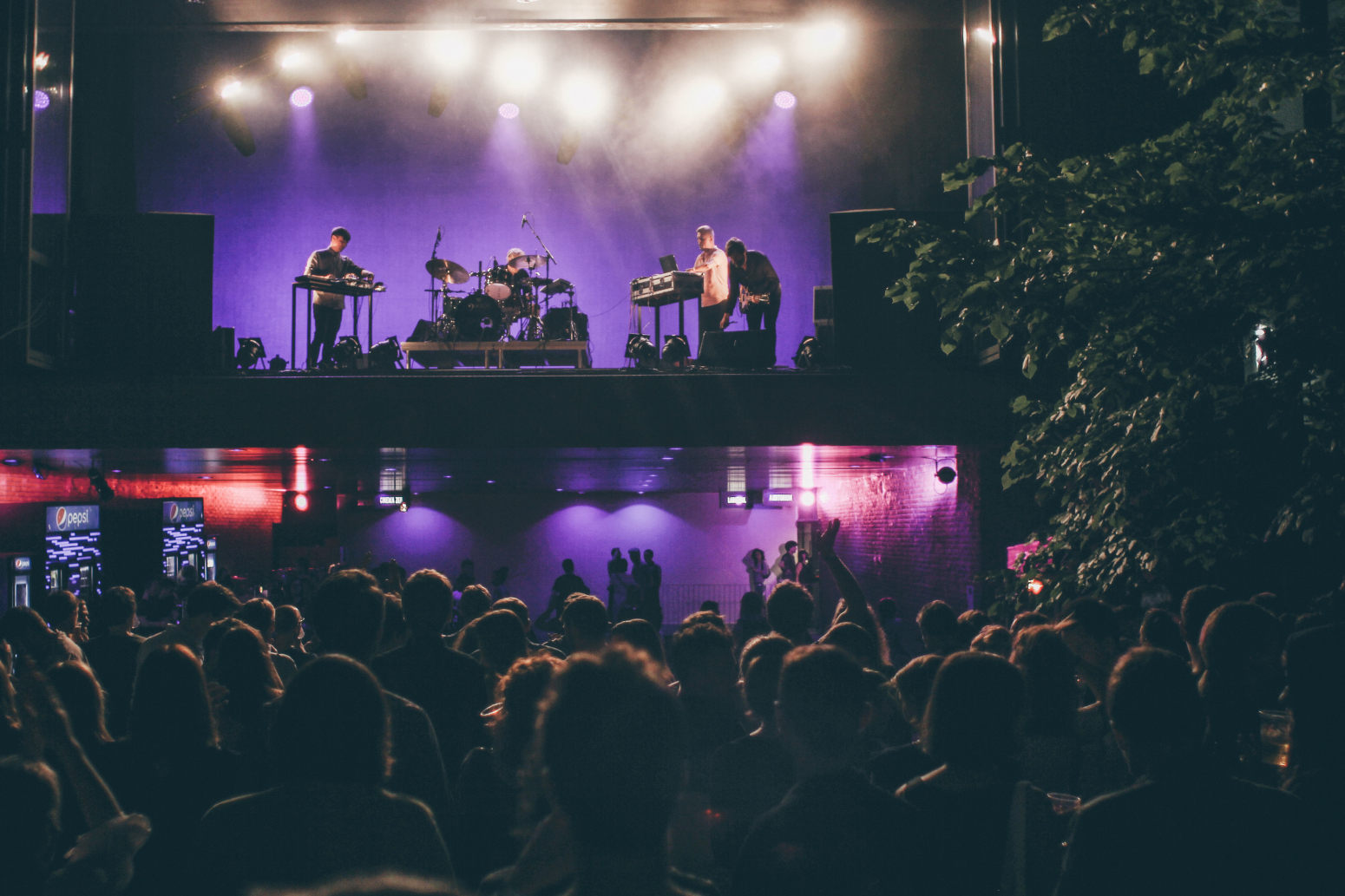 However many records they put out, though, they were born on stage, and it's in a live setting that their music rises to another level. In over 80 shows KALAHA have created a state of euphoria among audiences who might never have otherwise thought they could ever dance so hard to music with a jazz influence!
---