M.E.T.A – 用热情与能量诠释宇宙之谜
THE STORY
M.E.T.A
—————
自从2014年11月发行首张EP,M.E.T.A和他们的乐队一直活跃在不同的音乐现场和各大音乐节,包括传说中的Loppen(Christiania),哥本哈根文化之夜以及可容纳2500人的Café Nemoland。M.E.T.A善于将不同的戏剧元素与现场演出相结合,独特的表演风格颇受好评,也吸引了大批乐迷。
除此之外,乐团成员Maria和Andreas也将他们的音乐带出丹麦,先后在瑞典,德国以及美国纽约进行过演出。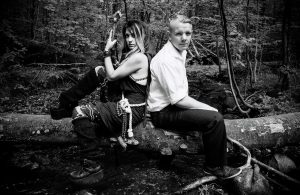 THE GROUP
用热情与力量诠释宇宙之谜
—————
来自北欧的M.E.T.A的歌声会让你联想起古老的安徒生童话,旋律间却又透出一丝摩登现代的婉转,他们的现场让每一个热爱表演,战争与爱的人为之沉醉。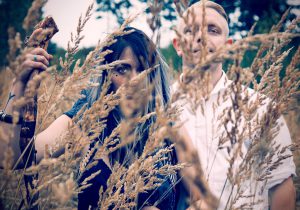 THE GROUP
戏剧性的电音
—————
M.E.T.A希望汲取世界各地多元的文化,并把它们融入斯堪的纳维亚式忧郁的氛围中。Maria与Andreas通过许多异国情调的乐器,以及技艺精湛的演出,彰显跳动音符间激烈的文化碰撞。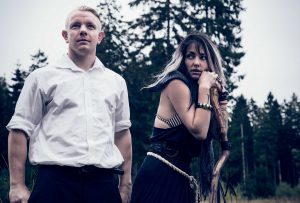 『 It's trip hop, its soul, it's rock, it's punk – and everything in between.』
当你想每种音乐都来一点,在摇滚乐里加一点点爵士的慵懒,抑或是想在蓝调里来一点硬核,M.E.T.A无疑都是极好的选择。
---
M.E.T.A released their first EP in November 2014, and has been working steadily since. They've performed with their talented backing band at various venues including the legendary Christiania venue Loppen. They've performed at Copenhagen Culture Night, different open-air festivals and in front of 2500 people at Café Nemoland. By implementing theatrical elements into the shows, they've gained quite a reputation for delivering something extraordinary when they perform live.
Maria and Andreas also perform as a duo, which has brought them outside of Denmark to Sweden, Germany and New York.
M.E.T.A is a high-energetic life-affirming tale of the universe's many puzzles and mysteries. The group's expression will remind you of Hans Christian Andersen's fairy tales but with a modern twist, and their magnificent performance will intoxicate anyone with a weakness for war, love and drama.
M.E.T.A is dramatic, electronic pop music, defined by a wish to bring elements from the entire world's many cultures, into the Scandinavian melancholy and vibe. Maria and Andreas celebrate differences by mixing tons of exotic instruments from around the world, with a superb and versatile vocal performance.
In short, M.E.T.A's sound is a perfect example of what can happen when you mix a little bit of everything, boil it down, and let it express itself.
在线收听M.E.T.A首张专辑REBORN
更多视频请前往 M.E.T.A腾讯视频