MADS MATHIAS

歌手/ 词曲作家/ 萨克斯演奏家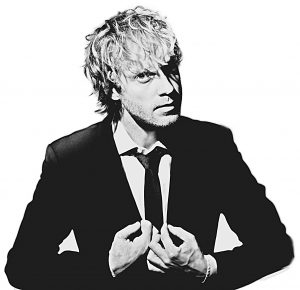 Mads Mathias是一位精通多种乐器的歌手和词曲作家,他独具魅力的表演,热情的个性和富有创造力的歌曲吸引了无数热爱音乐之人的心。他被丹麦日报Politiken评为"走向世界的丹麦爵士男声的领军人物",同时被音乐杂志Gaffa称为"冉冉升起的国际新星"。
尽管受到不同时代爵士巨星 — 从Nat King Cole,Frank Sinatra到Harry Connick和Jamie Cullum的启发,同时怀着对传统爵士的敬意, Mathias仍然是一位杰出的原创天才他独特的嗓音轻而易举让人上瘾,动听优雅的曲调令人过耳不忘。
"Mads Mathias有着和Cole Porter(20世纪美国作曲家) 不相上下的娴熟技巧,曲调看似简单实则谨慎精湛,咋一听仿佛是The Great American Songbook(可译作"美国歌曲精选" 收录二十世纪初最具影响力的流行和爵士音乐) 的收录曲目— Mad Mathias赢得丹麦音乐奖-'最佳爵士乐新人'的称号的原因显而易见。" — Reviewsphere (来自2016年爱丁堡爵士音乐节表演的评论)
的计划。专辑中有十首歌来自Mathias的原创,在他和Peter Jensen的一同协调下,听众们在听到Mads演唱的同时也能欣赏到他演奏的萨克斯,小号和钢琴。一系列引人入胜的歌曲与永恒时代经典结合成天衣无缝的整体,Mathias时而俏皮幽默时而深沉的嗓音,通通在最后一曲《Colorblind》里展现无疑。专辑《Free Falling》为他赢得了丹麦音乐奖"年度最佳爵士新人"奖,同时也被提名为"丹麦年度最佳嗓音"。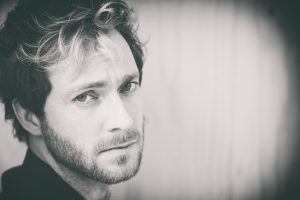 Mads Mathias的演出场地从位于哥本哈根的丹麦广播的音乐厅,到罗斯基勒音乐节,再延伸到北京中山公园音乐堂和大洋彼岸的巴西里约Santo Scenario。过去的两年里他在英国的切尔滕纳姆,爱丁堡,剑桥和伦敦的音乐节中都有不错的表现,此外两场英国巡演均售罄。
"Mads Mathias是真正的天才艺术家" — Brian Blain 伦敦爵士新闻 (review of Pizza Express Jazz Club performance, London 2015)
Mathias出生在丹麦的Silkeborg,除了家乡丹麦,他也在坦桑尼亚生活了一段时间。他的家中有多达34件乐器, 童年时期的Mads深受音乐熏陶,并探索和尝试了各种不同的乐器,其中萨克斯是他最拿手的一件。不幸的是,在他17岁那年,一场车祸让Mads失去了三根手指,由于一度担心不能再演奏萨克斯,Mads开始将重心转移到演唱以及作词作曲。万幸的是,经过一系列康复训练之后,他终于能够再次拿起萨卡斯,并且被哥本哈根韵律音乐学院录取。2007年Mads从音乐学院毕业,除了在自己的四重奏(其他成员: Peter Rosendal, Morten Ankarfeldt 和 Jakob Høyer)和十重奏乐队演出,他也经常被邀请参加丹麦广播的大型乐队演出。
'Colorblind' 在腾讯视频可播放(前往腾讯视频)/
'Coloblind' is also available on QQ video.
---
Described by Danish daily broadsheet Politiken as "Denmark's leading male jazz vocalist, on the verge of an international breakthrough" and by Gaffa as "an international star in the making", Mads Mathias is a vocalist/ songwriter and multi-instrumentalist, who has captured the hearts of music lovers with his charismatic performances, spirited personality and creative original songs.
Inspired and influenced by the great jazz vocalists of the past and present from Nat King Cole and Frank Sinatra to Harry Connick Jr and Jamie Cullum, and with a deep respect for the jazz tradition, Mathias is nevertheless an original talent with a unique and effortlessly charming vocal delivery and a skill for writing catchy and memorable, stylishly crafted tunes.
"With his…Cole Porter knack of writing deceptively simple yet tightly structured tunes, which sound as though they've been lifted straight out of The Great American Songbook, it's easy to see why singer-saxophonist Mads Mathias won the Danish Music Award for Best New Jazz Artist Of The Year" – Reviewsphere  (review of Edinburgh Jazz Festival performance 2016)
His first release, 'Free Falling', is a hugely ambitious project with contributions from twenty-five musicians in a mix of big band, strings and small group arrangements. Ten of the songs are originals by Mathias, who also performs saxophone, trumpet and piano alongside his vocals, with arrangements by himself and Peter Jensen. The resulting critically-acclaimed album is a set of entrancing songs with the feel of timeless swing-era classics, skillfully crafted into a seamless coherent whole, with Mathias's vocals ranging from playful and humorous to the depth and vulnerability demonstrated on the final ballad 'Colorblind'. 'Free Falling' won him a Danish Music Award for 'Best New Danish Jazz Artist of the Year' as well as a nomination for 'Danish Vocal Release of the year'.
Mathias has performed in venues across the world from the DR Koncerthuset in Copenhagen and Denmark's Roskilde Festival to the Forbidden City Concert Hall in Beijing and Santo Scenario, Rio de Janeiro, Brazil. In 2015/16 he completed two sold-out tours in the UK, including appearances at Cheltenham, Edinburgh, Cambridge and London Jazz Festivals. He is currently working on his second release and will be touring in Italy, Spain, the UK, Sweden & Denmark in 2017.
"A truly gifted artist" – Brian Blain, London Jazz News (review of Pizza Express Jazz Club performance, London 2015)
Mathias grew up partly in his native town of Silkeborg, Denmark and partly in Tanzania, in a musical home with 34 instruments, which he explored from infancy. The saxophone became his main instrument, but at the age of 17 he injured his hand in a car accident, losing three fingers. Afraid that his playing days were over, he began to sing and write songs. Fortunately, after extensive rehabilitation to his hand, he was able to play the saxophone once again and was accepted to study at the Copenhagen Rhythmic Music Conservatory, from which he graduated in 2007. Aside from performing with his own regular quartet (Peter Rosendal, Morten Ankarfeldt & Jakob Høyer) and 10-piece ensemble, Mathias is frequently invited to front the Danish Radio big band.
'It's Summer Again' 在腾讯视频可播放(前往腾讯视频)/
'It's Summer Again' is also available on QQ video.
'Labour of Love' 在腾讯视频可播放(前往腾讯视频)/
'Labour of Love' is also available on QQ video.