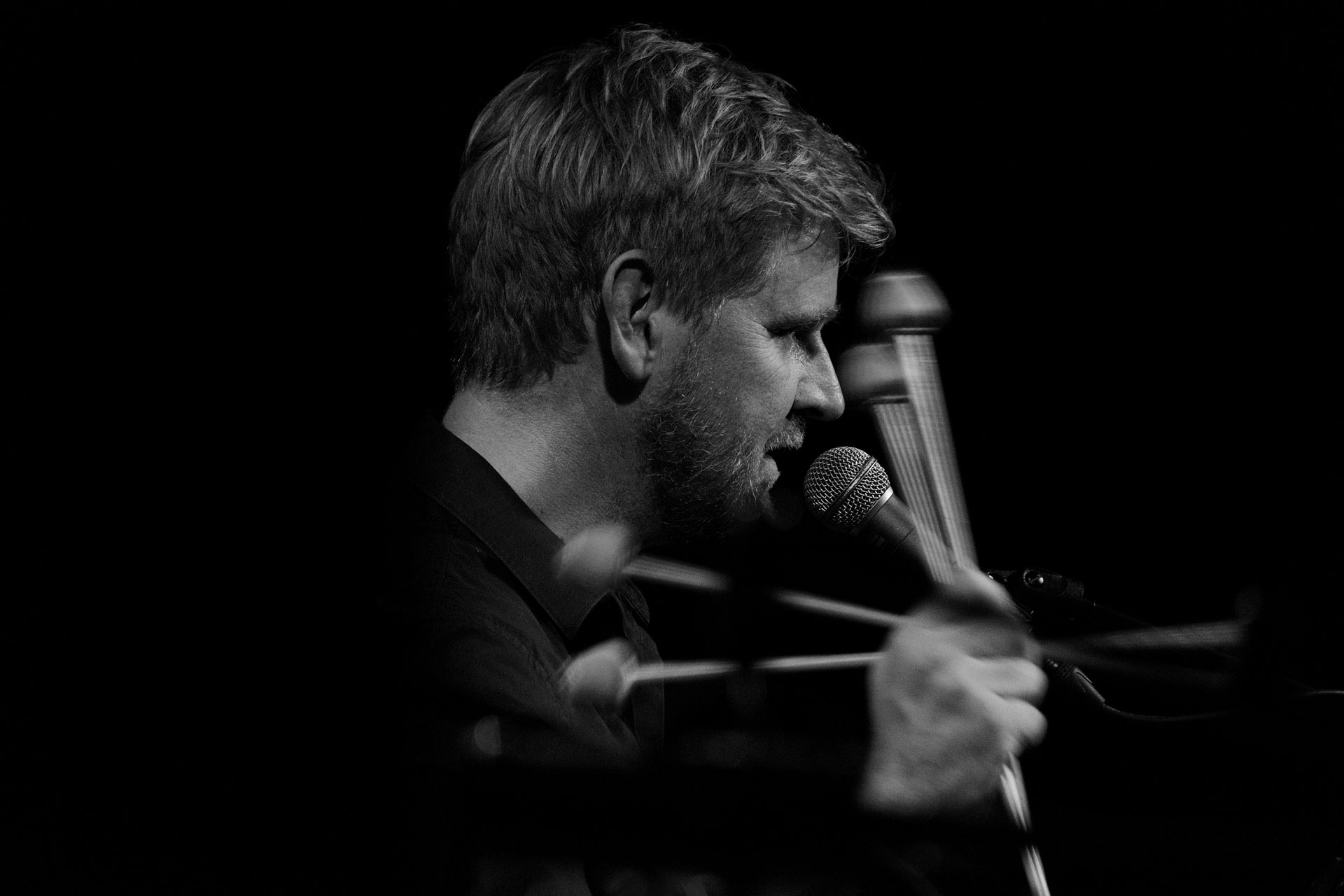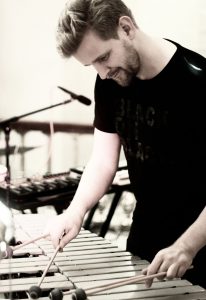 Martin Fabricius是一位丹麦颤音琴演奏家和电影配乐大师,他的音乐被很多人认为充满感染力,优雅动人甚至令人治愈的;他善于用舒缓的曲调与柔和的旋律将听众带入一个或古典或电子组成的音乐情境,这些美好的元素与极具吸引力的节奏相结合再加上大量即兴表演的成分,Martin Fabricius和乐队的演奏总是在平和中充满能量,时而宏大时而又平易近人。

1996年,Martin以最优秀毕业生身份毕业于伯克利音乐学院电影配乐专业,在伯克利学习期间,Martin师从荣获多项格莱美奖的Gary Burton学习颤音琴。
2008年的时候,作为乐队指挥和颤音琴表演家,Martin发布了首张专辑《When Sharks Bite》, 这张专辑被丹麦音乐博客JazzNyt评为十张丹麦年度最佳专辑之一。乐队也开始在世界各地巡演,吸引了一批又一批新老爵士乐迷。2014年专辑《Out of the white》(该专辑在2017年三月由德国爵士厂牌Berthold Records再版) 被爵士音乐网站All About Jazz评为五星,同年也是丹麦国家广播被播放次数最多的爵士专辑之一。
被认为是炙手可热的嘉宾和伴奏,Martin Fabricius曾作为乐队The Tomasz Stanko Experience的一员与传奇小号手Tomasz Stanko一同演奏,此外他还合作搭档过知名贝斯手Jamaaladeen Tacuma。
巡演之外Martin生活和工作在哥本哈根,并从事打击乐、作曲和电影配乐的教学工作。闲暇时间,他乐于享受大自然,同时也热衷于练习道家太极。
Martin Fabricius 2017中国巡演计划
北京
2017.9.23  丹麦驻华大使馆 Martin Fabricius Trio w. Jasmine chen
2017.9.24 10:30pm  东岸咖啡馆 Martin Fabricius Trio w. Jasmine chen
2017.9.25 9:30pm  黄昏黎明俱乐部 Martin Fabricius Trio
2017.9.26 10:00pm  三里屯悦饵酒吧 Martin Fabricius Trio
2017.9.27 6:00pm  丹麦文化中心 Martin Fabricius Trio
上海
2017.9.28 10:00pm  JZ Jazz酒吧 Martin Fabricius Trio feat. Jasmine Chen
2017.10.1  7:30pm  复兴艺术节 Martin Fabricius Trio feat. Jasmine Chen
杭州
2017.9.29 10:00pm  JZ 酒吧(杭州店) Martin Fabricius Trio feat. Jasmine Chen
Martin Fabricius 'The Journey'演奏现场在腾讯视频可播放(前往腾讯视频)/
Martin Fabricius 'The Journey' is also available on QQ video.
中国巡演乐器合作支持:   北京家训马林巴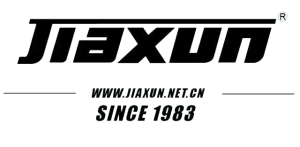 ---
Martin Fabricius is a Danish vibraphonist and film composer. His music has by many been described as image creating, story telling, beautiful and even healing. The calm melodies and friendly harmonies invites the listener inside the music which at times resembles classical or electronic music. All of this mixed with intriguing rhythms and lot's of improvisation makes the music both calm and energetic, grand and intimate.
Martin Fabricius graduated Suma Cum Laude from Berklee College of Music with a major in film scoring in 1996. While at Berklee, Martin studied the vibraphone with multi Grammy award winner Gary Burton. His first album as a bandleader and vibraphonist When Sharks Bite (2008), was hailed by JazzNyt, as one of the 10 best Danish albums that year. Since then the trio has performed all over the world attracting a growing audience of listeners both familiar and new to jazz. In 2014 came the Out of the White, which among other praise has received 5 stars from All About Jazz and has been one of the most played jazz albums on Danish National Radio. Out of the White was re-released by the German jazz label, Berthold Records, in March 2017.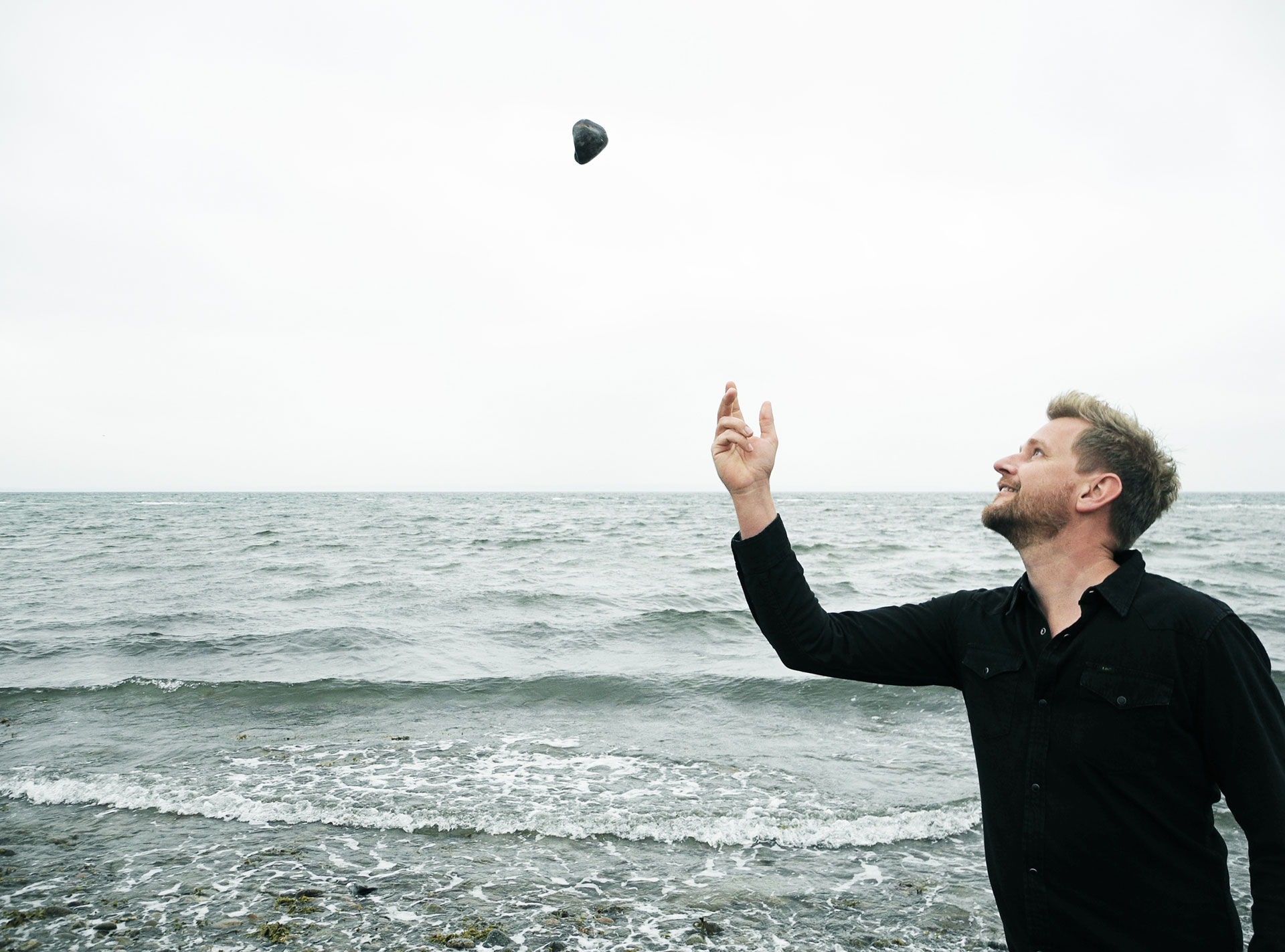 Martin Fabricius has toured with legendary trumpet player Tomasz Stanko as a member of The Tomasz Stanko Experience and recorded with such notabilities as Jamaaladeen Tacuma.
Martin lives in Copenhagen Denmark where he teaches percussion, composition and filmscoring when not touring. In his spare time he enjoys nature and the practice of Taoist Tai Chi.
Martin Fabricius 2017 Tour in China:
• Beijing, China September 23th, Private concert at the Danish Ambassador with The Danish Crown Prince: Martin Fabricius Trio w. Jasmine chen
• Beijing, China September 24th, East Shore, 10:30 pm Martin Fabricius Trio feat. Jasmine chen
• Beijing, China September 25th, Dusk to Dawn Club, 9:30 pm Martin Fabricius Trio
• Beijing, China September 26th, Good Bait, 10 pm: Martin Fabricius Trio
• Beijing, China September 27th, Danish Cultural Institute in Beijing, 6 pm:    Martin Fabricius Trio
• Shanghai, China September 28th 10 pm, JZ Jazz Club, 8 pm: Martin Fabricius Trio feat. Jasmine Chen
• Hangzhou, China September 29th, JZ Jazz Club, 8 pm: Martin Fabricius Trio feat. Jasmine Chen
• Shanghai, China October 1st, FuXingLifeStyle, 7:30 pm: Martin Fabricius Trio feat. Jasmine Chen