2012年,Mathias Heise与几位极具天赋的同龄音乐人(平均年龄23岁)组建了乐队Mathias Heise Quadrillion,乐队成员还包括吉他手Mads Christiansen,贝斯手David Vang,鼓手Aksel Stadel Borum,Mathias自己负责键盘和口琴。
打造全新的爵士风格 FuRo Jazz!
Mathias Heise Quadrillion尝试将半音阶口琴和时兴的乡村摇滚爵士相结合,创造了独一无二的音乐风格并称其为FuRoJazz,其中FU代表未来(Future)和乡村爵士(Funk),RO代表摇滚(Rock),Jazz则是爵士本身。 FuRoJazz将即兴演奏的爵士旋律与摇滚和乡村音乐的原始节奏融合在一起,再通过愉悦明快、充满活力的极具个人特色的表现形式呈现出来。
2017年六月乐队发布新专辑《Decadence》,这张专辑可以看作是2015年首张专辑《Sudden Ascent》的延续。新专辑是由来自L.A.的著名制作人Erik Zobler制作,后者因与George Duke¹的长期合作而知名,专辑本身也获得了无数赞誉。
急速上升的爵士新星
只有极少数选择口琴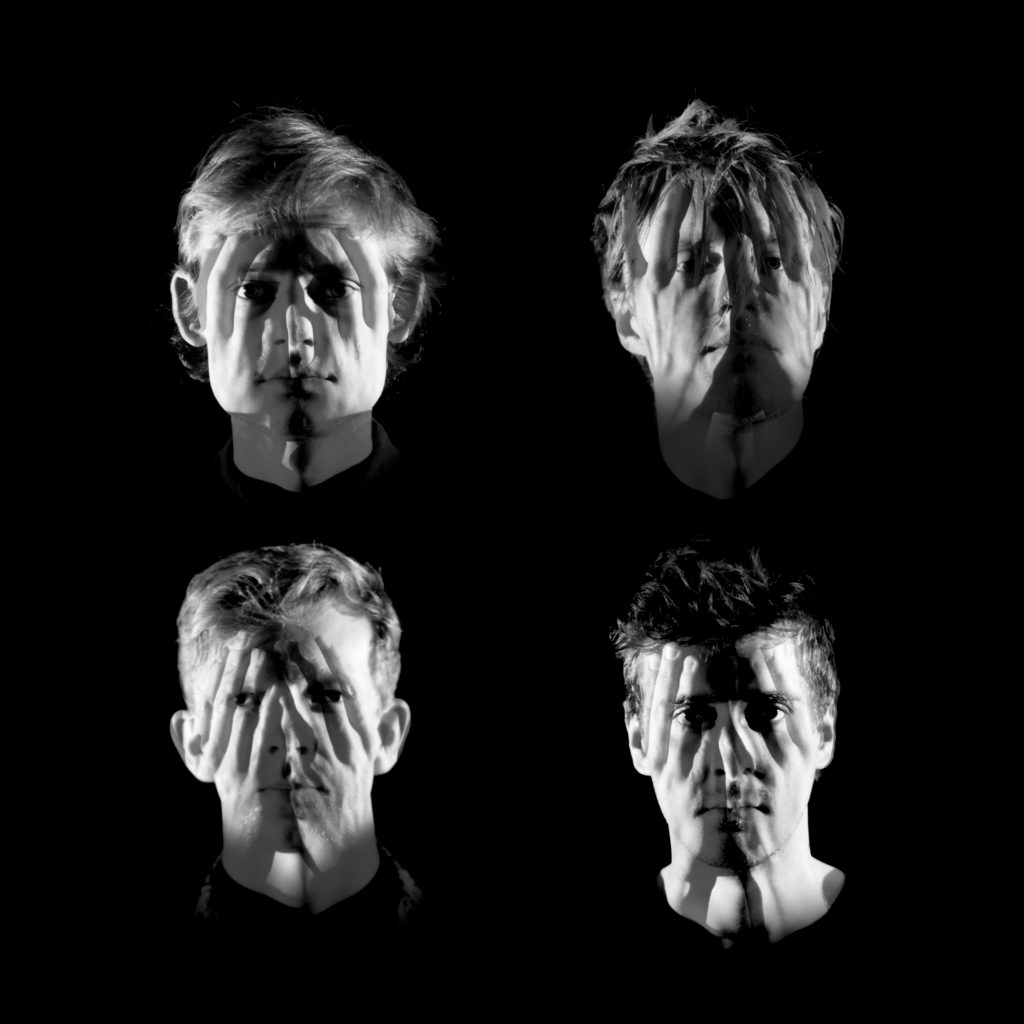 作为主要乐器的音乐家能在爵士名人堂中占有一席之地。23岁的Mathias Heise也许还并未被众多爵士粉丝们熟悉,但是他毫无疑问正处于职业生涯的上升期,并且有着成就一番伟大音乐事业的无限潜力。
Mathias Heise20岁的时候赢得了2013年世界半音阶口琴比赛的冠军;2015年,他被授予丹麦'年度爵士新星'的称号,乐队也在丹麦音乐奖被提名'最佳爵士演出';2016年Mathias荣获了由丹麦王室设立的文化艺术奖²;翌年三月,Mathias又获得了Ben Webster奖³,并成为该奖历史上最年轻的获奖者。
"让Mathias Heise与众不同的是他别具一格的音乐风格。Heise和他的乐队打造了爵士的一种新的形式,它融合了对旋律与和声的感知力和平易近人的律动。Heise的独奏一开始就设定了很高的目标,也如同他们的演奏向大家展示的那样,强大的创作技巧和团队凝聚力是相当引人注目的。Mathias Heise Quadrillion的演出向听众展示了融合爵士乐(Jazz-fusion)即温和又野心勃勃的一面。这个乐队正在一步步走向成功。"
(Ian Patterson, All About Jazz 评论Mathias Heise Quadrillion在马来西亚槟岛爵士音乐节的现场演出,2016年12月)
Mathias Heise Quadrillion 2015年单曲'Coughing in a Cool Cafe'官方视频,QQ视频链接
Mathias Heise Quadrillion 'Coughing in a Cool Cafe' (2015) also available on QQ video.
¹ George Duke 美国钢琴家,作曲家和音乐制作人
² "丹麦王储夫妇奖"(Kronprinsparrets Priser)是在2004年菲德列王储与玛丽王妃大婚时,由"比库本"基金会(Bikubenfonden)设立的年度奖项。奖项分为"文化奖"和"社会奖",用以奖励及促进丹麦的文化与社会慈善活动。
³ Ben Webster奖-由Ben Webster基金会设立的年度爵士音乐奖
---
In 2012, Mathias Heise founded his fusion band Mathias Heise Quadrillion with equally talented peers (average age 23): Mads Christiansen (guitar), David Vang (bass), and Aksel Stadel Borum (drums) + Mathias himself on harmonica/keyboards.
A Brand New Genre: FuRoJazz!
Mathias Heise Quadrillion reinvent jazz fusion, by creating a completely unique sound combining the chromatic harmonica with new, updated Funk-Rock-Jazz that they dub FuRoJazz! FU for Funk and Future, RO for Rock, and offcourse Jazz.
Jazz harmonies and improvisation are merged with rock and funk music's hard-hitting primal beats, and fused into a euphoric, vibrant and very personal expression of sophisticated elegance and accessible grooves.
A Brand New Album
The new album Decadence was released in June 2017 as a sequel to their debut album Sudden Ascent (2015). The new album is produced by acclaimed L.A. producer Erik Zobler, who is known for his longstanding cooperation with George Duke, among many others, and the album has received excellent reviews.
Multi-Awarded Fast-Rising Star
A select few musicians with harmonica as their primary instrument hold a place in the jazz hall of fame. 23-year old Mathias Heise may not be a name familiar to many jazz fans as yet, but he is a fast-rising star seemingly destined for great things.
At the age of 20, Mathias Heise was crowned 2013 Chromatic Harmonica World Champion. In 2015, he was awarded 'New Jazz Star of The Year' in Denmark, and the band was nominated 'Best New Jazz Act' at 'Danish Music Awards'. In 2016, Mathias Heise received The Danish Crown Prince Couple's Stardust Award. An annual award that is given to honor and highlight young Danish artists about to make an international break-through. Lately, in March 2017, Mathias was awarded the Ben Webster Prize, as the youngest ever.
Press Quote:
"What sets Mathias Heise apart from most harmonica players is his style of music. Heise, along with his band, plied a form of jazz-fusion, one de ned by its melodic and harmonic sensibility and its accessible grooves. Heise's owing solo set the bar high from the outset, and whilst the set was peppered with virtuosos displays from all, the strong compositions and the group cohesion was most striking. Mathias Heise Quadrillion's ne performance demonstrated that jazz-fusion can be accessible and ambitious at the same time. A band seemingly going places".
(Ian Patterson, All About Jazz, reviewed Mathias Heise Quadrillion's live performance at Penang Island Jazz Festival, December 2016).
Find Mathias HeiseQ on:
www.facebook.com/MathiasHeiseQ
www.MathiasHeiseQ.com